There are so many decisions to make when choosing a font your your label.  It's important to decide what colors you want to use, what information you want on your label, but choosing the right font is equally important and shouldn't be an afterthought.
There are so many fonts to choose from, that the process of choosing the right font can be overwhelming.
When branding your product, you should choose a few fonts and stick with them on all of your products, collateral and website. With that in mind, before choosing a font, make sure that it's also a web font.
Design tip: Never, ever use Comic Sans.
Check out this great infographic from Designmatic on The 10 Commandments of Choosing a Font.
Courtesy of: Designmantic.com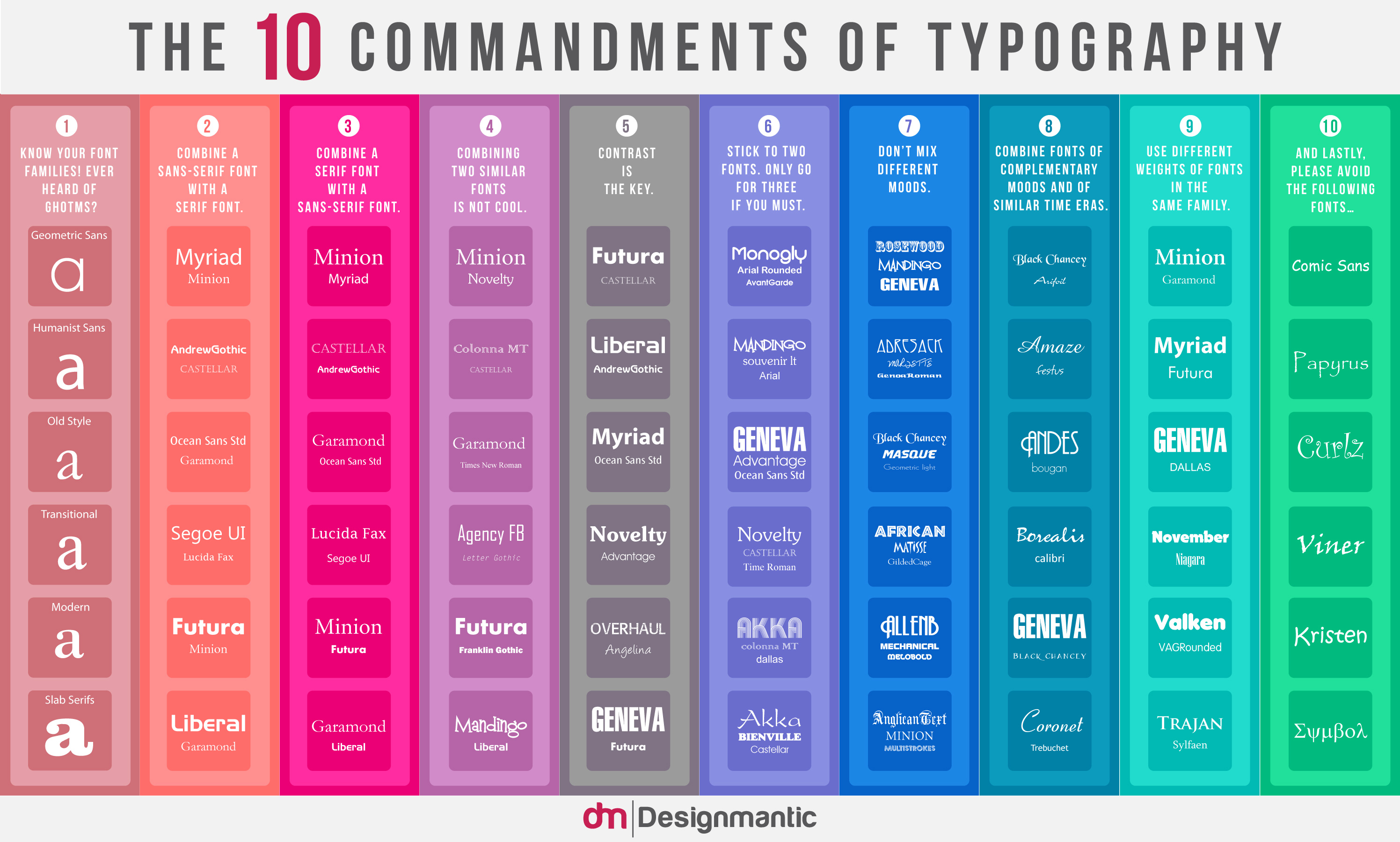 Courtesy of: Designmantic.com